Valimotie 17-19 premises Helsinki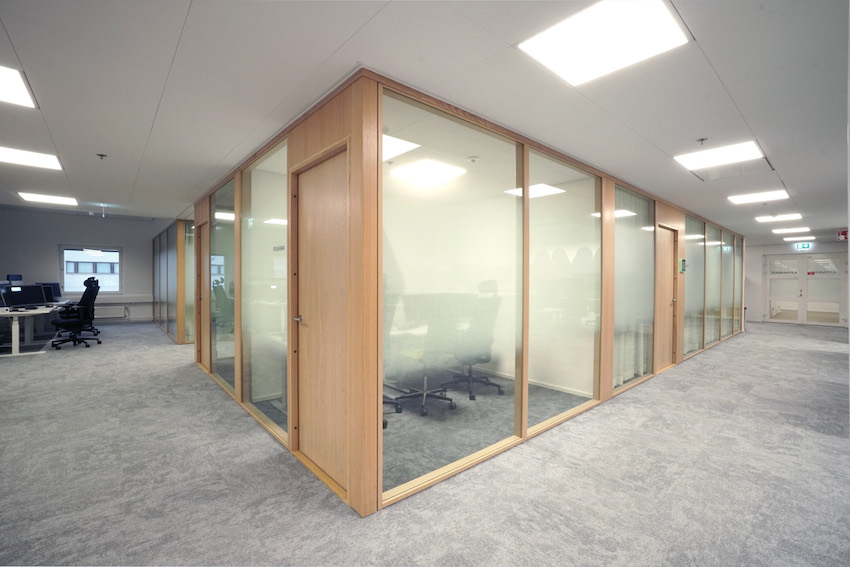 Valimotie 17-19 premises Helsinki
The new premises in Helsinki Valimotie was lately finished. The objective was to create a pleasant working environment, from where you can find open communal work spaces, separate calm spaces suitable for individual work and special office meeting pods. The look of the spaces had to be stylishly calm and as bright as possible.
HSL Group implemented the desired space solutions for the spaces. The work rooms and meeting rooms were created with partition wall systems to guarantee the upcoming transformation flexibility. The amount of light was maximized with the abundant use of glasses. The final choice for the walls materials was HSL's Wooden framed glass walls, their frames were coated with white varnished veneered oak. Also the surfaces of the doors electrical switches, the corridors solid elements, doors and moldings are coated with white varnished veneered oak. In this way the spaces achieved a visually compatible look and a harmonic general look.
For the guarantee of enough privacy, the partition wall systems were delivered with glasses that have a sound insulation of 40 dB Rw. Privacy and work peace was finished with doors that have a sound insulation of 42 dB Rw. In some of the spaces laminated break-in protection glasses were installed.
The possible needed transformation of the spaces is easy because of the module structured partition wall systems.