HSL partition wall elements are made in the factory and will be installed on top of a finished floor as modules, which makes their later moving quick and dust-free. The installation group will come to the worksite when the floor surface is already finished. The floor can be created for the whole space at once, which quickens, for example, the placing of the carpet or the parquet.
According to the need, the attachment will happen in gypsum-, concrete-, or wood ceiling or lowered bottom ceiling. The partition wall system will take into account also the indentation of the surrounding structures.
Installation phase 1
The installation starts with marking the parts of the rooms. The tongue and groove boards will be attached on the floor and ceiling.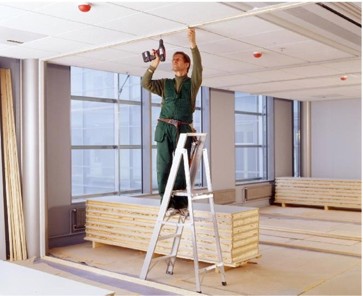 Installation phase 2
Measurement exact manufactured wall elements will be raised between the tongue and groove boards.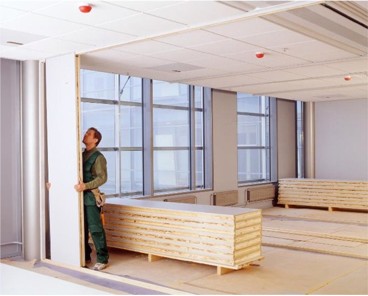 Installation phase 3
The next wall element will be groove attached on the earlier. Attachments are not needed.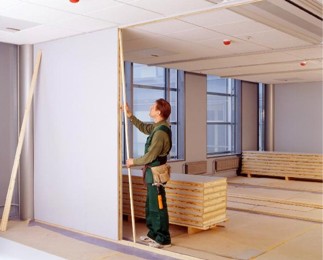 Installation phase 4
The door's glass element will be installed as a whole.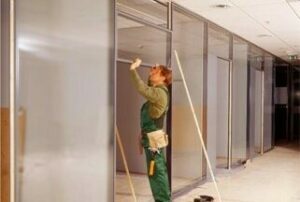 Installation phase 5
The doors frames will be attached on the elements and the door will be raised on place.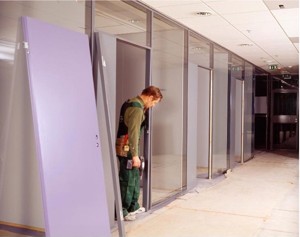 Installation phase 6
The property is ready.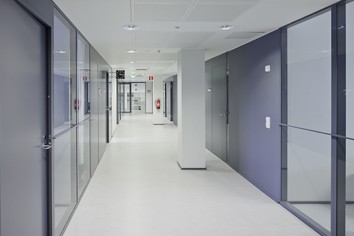 Call us
You will get more information about our solutions quickly by contacting our customer service.