Lappeenranta's new court house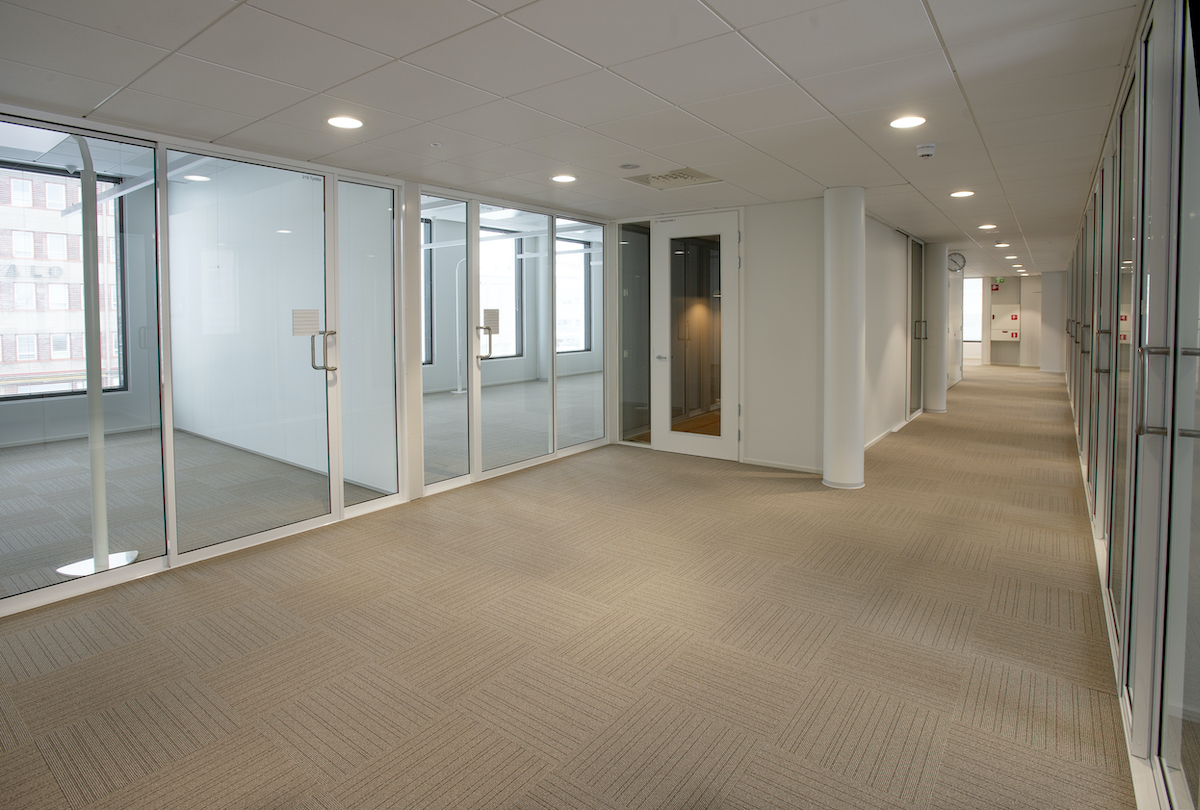 Modern and bright work spaces for a new courthouse
A new courthouse was put into use last year in Lappeenranta. With a gross area of 2450 square meters, this new building offers modern and practical spaces to use for the district court and public prosecutor. From the building's first floor can be found court rooms equipped with an electric court case's equipment, multi-function hall, preparatory hall, meeting- and customer's service spaces and video hearing spaces. In the upper floors you can find the modern office spaces- and the educational spaces for the staff of the public prosecutor. The main objectives were the safety of the premises, healthiness, good functionality, space efficiency and the improvement of capacity utilization.
Transformation flexibility and sound management
The multi space office principles has been applied in the office levels. The spaces meant for individual work, meetings and education was implemented by HSL Group's transformation flexible system partition walls that are made in Finland. In this way, the dividing of the walls can be transformed quickly with the needs of the future quickly, and the solution is ecological, because the same structures can be used again.
Because of the purpose of use of the building, the sound management of the spaces is in a key role, that's why the partition walls were implemented with structures that insulate sound efficiently, which guarantees work peace and the privacy of the conversations. The natural light coming from the high windows was wanted to be used efficiently, that's why, effectively sound insulating aluminum framed glass and wood framed glass walls were chosen as the partition wall systems. Major parts of the wall structures facing the corridor is made of glass and light passes through the whole space fantastically.
Aluminum glass walls frames were shaded by the wish of the client into a white shade and as doors were installed wide sliding glass doors that make a large entering gap possible. The frames of the wooden glass walls were coated according to the client's plan with oak veneer, and they suit stylishly with the oak coated turning doors. In the high spaces, light adding glass elements has been also placed on top of the doors.
HSL Group's professionals will be in charge of the walls and the doors maintenance and transformation works for the duration of the whole lifecycle.